CalDerm Virtual Education Series
Earn up to 2 CME Credits!
Saturday, July 16 from 8:00 am - 10:30 am PST
CalDerm is pleased to announce the return of our Virtual Education Series, Derm Talks, featuring esteemed Dermatologists from around the country. 
Faculty will present timely and relevant courses of interest to Dermatologists to assist member physicians in this uncertain and evolving healthcare environment. Presentations will be pre-recorded with the faculty member present to address any questions or comments live.
How many continuing education does this series offer?
This series is produced to meet the requirements of up to 2 AMA PRA Category 1 Credits. CME approval is pending.
Will the session(s) be recorded?
The pre-recorded presentations will be available to to registered attendees ONLY. Recordings will be available for up to 30-days post meeting. The live virtual series will not be recorded – Q&A will only be available to those in attendance.
Registration is required to access the virtual series and receive CME.
---
Course Fee
Complimentary for CalDerm Members & Residents
Verify membership at www.calderm.org and login. Use Request New Password link if forgotten.
Non-Member Physicians/Other Allied Health Professionals - $95
---
Distinguished Faculty & Program
8:00 am – 8:30 am | Dermoscopy
Faculty: Vineet Mishra, MD
8:30 – 9:00 AM | Fundamentals of Sun Protection
Faculty: Melissa Shive, MD, MPH
9:00 – 9:30 AM | Vexing Vulvar Dermatoses: Pearls and Updates
During this session, Dr. Christina Kraus will provide an overview of vulvar skin and mucosal disease diagnosis and management.
Faculty: Christina Kraus, MD
Dr. Christina Kraus is an Assistant Professor in Dermatology at the University of California, Irvine, where she practices medical and general dermatology, with an interest in gynecologic dermatology. She earned her medical degree at Georgetown University School of Medicine and completed her residency in Dermatology at the University of California, Irvine. Dr. Kraus is a board-certified Dermatologist and a Fellow of the American Academy of Dermatology. She has published articles in numerous peer-reviewed journals. Her clinical and research interests include lichen sclerosus, lichen planus, and other vulvar dermatoses.
9:30 – 10:00 AM | Achieving Equitable Compensation Across Departments and Organizations for Women in Healthcare, Strategies and Best Practices
During this session, Dr. Allison Larson will go over best practices for compensation equity from the perspectives of an individual, manager, and institution.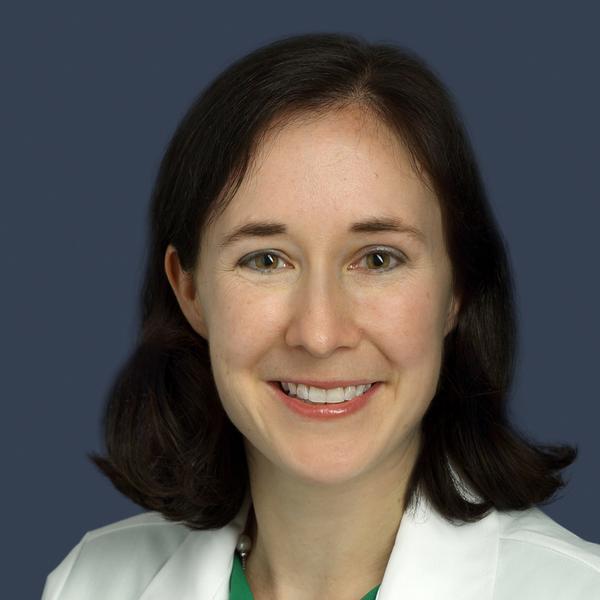 Faculty: Allison Larson, MD, MS
Dr. Allison R. Larson is Professor and Chair of the Department of Dermatology at Georgetown University Medical Center and MedStar Health since 2021. Prior to this time she was the Vice Chair for Education for the Boston University Department of Dermatology and Program Director for the Boston University Dermatology residency program. She previously served as an Assistant Dean for Medical Education at Boston University School of Medicine. She received her medical degree from the Johns Hopkins University School of Medicine, completed her residency in dermatology at Massachusetts General Hospital, and her dermatopathology fellowship at Brigham and Women's Hospital. Dr. Larson is a gender equity expert with a specific research focus on debt and compensation.
10:00 – 10:30 AM | Gene Expression Profile Tests in Squamous Cell Carcinoma and Melanoma (Non-CME Session: Supported by Castle Biosciences)
During this session, Dr. Jessie Hou will be discussing the current staging systems used in management of squamous cell carcinoma and melanoma. She will then provide the audience an update on prognostic testing in squamous cell carcinoma and melanoma using Decision Dx tests from Castle Biosciences.
Faculty: Jessie Hou, MD
Dr. Jessie Hou is a board-certified dermatologist and board-certified mohs surgeon. She went to medical school at Yale and trained at UC San Diego Dermatology for residency. Dr. Hou completed a Mohs surgery fellowship at UC Irvine. Currently she works at her own practice called Imperial Dermatology located in Orange County, CA. Dr. Hou also serves as Orange County Dermatologic Society president and on several committees in the American Academy of Dermatology and Women's Dermatologic Society. She's also a reviewer for Journal of American Academy of Dermatology.
---
Meeting Presentations
Presentation files are available only for those who participated in the conference as an attendee. If you attended the conference, please login to access these files.